Machine Images As Media to Improve Cadet's Ability in Writing Descriptive Texts
Abstract
This study aims to determine the benefits of using machine images in improving the writing skills of cadets. Quasi-experimental designed was used by the researcher because the subjects were not randomly assigned. The population was the Polytechnic Bumi Akpelni of Marine Mechanical Engineering Technology Cadets in 2022/2023 academic year. In this study, the researcher used purposive sampling technique. The samples consisted of  the cadets of Batch 57 semester 3 consisting of two classes. At the beginning of data collection, the researcher prepared the data through a lesson plan, namely the instruction instrument for the writing test and statements for the questionnaire. The teaching phase was carried out to measure whether both were appropriate, pre-test to find cadets' initial abilities and post-the test tests whether the treatment is effective in learning descriptive text. Through data analysis used, namely the scoring system in the form of rubrics, then to see significant differences in scores through studies of normality and homogeneity. From the pre-test result, the average score obtained was 56.66 from the experimental group, while it was 57.77 from the control group. After getting the treatment, the post-test average score of experimental group was 77.77 and control group was 70.10. From the t-test analysis, it was found that t-count was greater than t-table (2.50> 1.55). It indicates that there is a significant difference of the scores from the two groups. Therefore, the researcher concluded that Learned Image Machine is very helpful in improving the ability to write Descriptive Text compared to ordinary teaching without this media.
References
Al-Eiadeh, A.R., Al.Sobh, M.A., Al-Zoubi, S.M., Al-Khasawneh, F. (2016). Improving English Language Speaking Skills of Ajloum National University Students. International Journal of English and Education. 5(3) 181-195. https://www.researchgate.net/publication/306079718_Improving_English_Language_Speaking_Skills_of_Ajloun_National_University_Students

Creswell, J.W. (2009). Research Design Qualitative, Quantitative and Mixed Method Approach, Third Edition. London: Sage.
International Maritime Organization. 1997. The IMO Maritime Safety Committee adopted the Draft Standard Marine Communication Phrases (SMCP) developed by the IMO Sub-Committee on Safety of Navigation. https://www.segeln.co.at/media/pdf/smcp.pdf

Murcia, M. C. (2001). Teaching English as a Second or Foreign Language, Third Edition. United Stated of America. Heinle & Heinle.
https://www.academia.edu/36244291/Celce_Murcia_ed_Teaching_English_as_a_Second_or_Foreign_Language_pdf

Prate, Asri. (2011). The Use of Posters in Teaching Writing Analytical Exposition Text to the Eight Graders. Surabaya: State of University Surabaya Press.

Riyanto, S., & Aglis, A. H. (2020). Metode Riset Penelitian Kuantitatif: Penelitian di Bidang Manajemen, Teknik, Pendidikan, dan Eksperimen. Yogyakarta: Deepublish. https://books.google.co.id/books?id=W2vXDwAAQBAJ&printsec=copyright&hl=id#v=onepage&q&f=false

Saragih, J.Y., Adisaputera, A., and Saragi, D. (2019). The Effect of Reasoning Skills on Writing of Explanation Text Assessed from the Social Economic Status of Parents in Class VIII, SMP Negeri 2 Raya, Simalungun District, Indonesia.
https://bircu-journal.com/index.php/birle/article/view/354

Siburian, T. A. (2013). Improving Student's Achievement on Writing Descriptive Text through Think Pair Share. International Journal of Language Learning and Applied Linguistics World. 3(3), 30-43. http://digilib.unimed.ac.id/779/1/Improving%20students%20achievement%20on%20writing%20descriptive%20text%20through%20think%20pair%20share.pdf

Suryani, M. (2016) The Implementation of Using Picture Media to Improve Students Writing Performance in Descriptive Text. (Salatiga: English Education Department Teacher Training and Education Faculty State Institute for Islamic (IAIN).
http://e-repository.perpus.iainsalatiga.ac.id/1522/

Utami, D. W. T. (2016). The Use of Picture as a Media to Improve Students'
Reading Comprehension in Descriptive Text (Doctoral dissertation, Fakultas Tarbiyah dan Ilmu Keguruan). p.19

Wright, A. 1989. Picture for Language Learning. Cambridge: Cambridge University Press. https://assets.cambridge.org/97805213/58002/excerpt/9780521358002_excerpt.pdf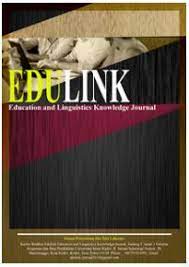 This work is licensed under a Creative Commons Attribution 4.0 International License.
This work is licensed under a Creative Commons Attribution License